The All-New 2018 Nissan Kicks
Nissan shocks the world with its all new 2018 Nissan Kicks! This car is quickly becoming the talk of the town with new state of the art technology and modern design. However, Nissan once again shows its continued determination to innovate. For example, the 2018 Nissan Kicks is a compact crossover that has more space than any of its competitors, yet it still does not compromise in gas efficiency. Moreover, it does everything better while maintaining the iconic Nissan look and sleek design, which will surely keep heads. Most importantly however, Nissan ensures your safety above all else. The 2018 Nissan Kicks is built to see what you cannot, offering lifesaving and accident avoiding technology, geared to protect you at all costs. Don't wait too long! Test drive the 2018 Kicks and experience true performance at Nissan of Union City.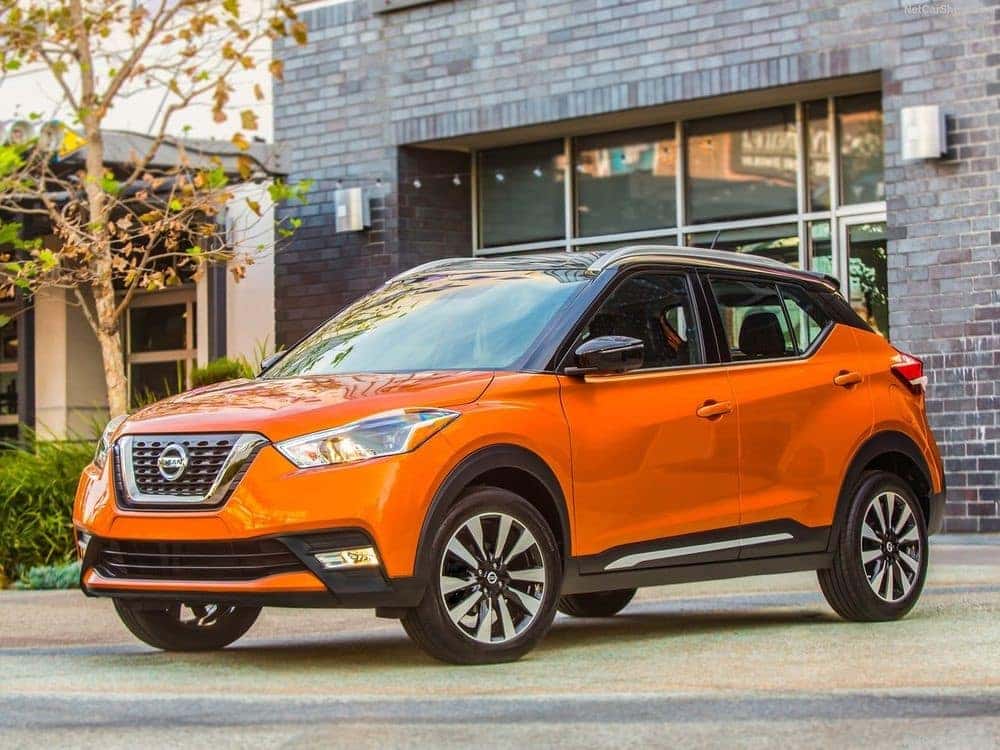 Nissan's incredible intelligent mobility is always looking out for your best interest on the road. It's easy to make mistakes or accidentally miss something in your blind spots, but with a plethora of available Nissan intelligent mobility features, you'll feel like you have super human abilities out on the road. In fact, the Kicks can intervene in desperate scenarios, like automatic emergency braking to avoid collisions! Nissan truly makes the gold standard when it comes to safety. The system is built to leverage today's technologies to keep you safe and give you peace of mind. It even watches your speed and distance between you and any cars in front of you. In this scenario, it would start with a gentle reminder that you're getting too close to the vehicle in front, but once the distance becomes too close, the automatic braking engages. Additionally, the Kicks will visually and audibly notify if any cars are in your blind spot. Performing highway maneuvers has never been safer! Not to mention, the all new 2018 Nissan Kicks has a rear cross traffic alert so you can know what is behind you when reversing. Nobody wants to be in a silly parking lot accident due poor visibility or tight conditions. You can be assured the Nissan Kicks is always looking out for you to make sure nothing comes as a surprise. Even more incredible, the Kicks has an available intelligent around view monitor, providing awareness of your vehicle and the surroundings. The feature uses four different cameras, so you can have a virtual 360° view of your car! You can even switch between split screen close-ups of the front, rear, and curbside views. All this incredible safety technology is only one example of Nissan's amazing technology.
Nissan works hard to ensure the Kicks feels as luxurious as possible. You can't help but be comfortable in this amazing vehicle! For example, the 2018 Nissan Kicks has built in climate control to ensure you have your perfect temperature. Not to mention, they have zero gravity seats which help prevent tiredness on those long journeys. The front seats also come with available heating, and the outside mirrors have a defrost setting to keep them clear in cold weather. These are just a few of the amazing ways the Kicks will help you in everyday life. "The Devil is in the details" as some would say, and small conveniences like the Kicks lighting the way to your door handle can go a long way.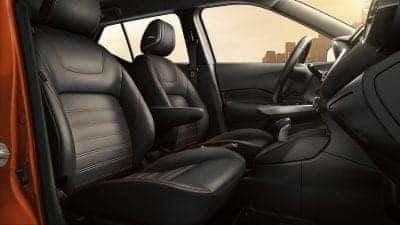 Beyond just technology, you will feel premium comfort because of the sheer amount of space in the Nissan Kicks. There are not many situations the Kicks can't handle with 25.3 cubic feet of volume. From road trips to large grocery trips, the Nissan Kicks does it all. This is starting to sound like a premium SUV, but in fact this is the quality you should expect out of the all new Nissan Kicks. It even has speed-sensitive steering to ensure you get the most out of every drop of gas, and it shows at the pump! In the end, if you are looking for a car to fill all your needs and desires, look no further. Come down to Nissan of Union City for the all new 2018 Nissan Kicks!